Personal Credit Standard Bank
The Standard Bank has a wide range of products and a variety of credit services, such as the Personal Credit Standard Bank to cover the different profiles and styles of users, to help meet the short term credit needs. as well as long-term ones.
The advantages and conditions for customers of this line of credit are quite attractive, as they are beneficial for many of the users of this type of service, are some of the advantages of Personal Credit Standard Bank: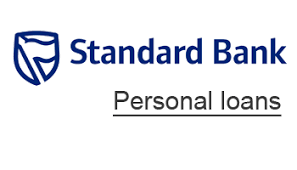 For medium-term loans, the securities can be paid in 6 months, and the term can be extended for up to 48 months, that is, four years for the approval of the integral management of the loan.
As regards the securities offered by Standard Bank, it may vary between a minimum amount: 500,000 AOA; maximum amount: 4 million AOA. In this way, the values can be requested by the client, and the institution must analyze the credit, and make the release. The interests that compete with the loan, are 17%, and the maximum benefits and income, the ITI is calculated at 35%.
Personal Credit Standard Bank – How to apply?
For the request to be made, the interested party must have a minimum salary of 250,000 AOA with a deposit in a Standard Bank account. The age of the applicant must be at least 25 years of age, with a maximum of 60 on the due date of the last monthly payment. It is necessary to be a client of the institution for at least 3 months.
The requested documents are a copy of the BI, a copy of the contribution card, and proof of monthly returns for the last 3 months. In addition, authorization is required for the deduction of the payroll monthly payments, in addition to the authentication of the documents and the Personal Credit Standard Bank contract.
Access the official website of Standard Bank and learn more about the Personal Credit Standard Bank.