In order to reach more people, Amazon has teamed up with Synchrony Financial Bank to launch the Amazon Credit Card, a program that lends to consumers with no credit history or bad credit.
"There will always be people we can't lend to – it's a large portion of the population we couldn't reach before," explains Tom Quindlen, Synchrony's executive vice president and chief operating officer for the bank's retail card operations.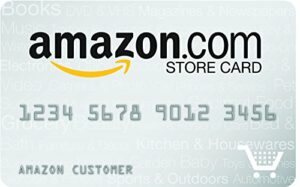 Amazon Credit Card – Learn More
Data from a survey conducted by the FICO Score in 2018 revealed that over 11% of the US population has credit below 550, while 4% have between 300 and 499, a level considered bad.
The card has the same advantages as the Amazon Store card, such as 5% of the amount returned on purchases. According to Quindlen, these consumer-reward cards encourage them to use Amazon instead of an alternative means, and help build loyalty within their customer base.
The program is also intended to assist users with tools and tips on building credit.
Loans can eventually "graduate" to Amazon's unsupervised credit card once they have shown that they can repay the entire loan amount. The initial rate is 28.24%.
About the risks that may come with the launch of the program, Quindlen assured that Amazon is mitigating this situation with "secure" Amazon Credit Cards. For example, consumers need to deposit $ 500 to have a credit limit of the same amount.
"It is putting credit in the hands of people responsibly," says the executive. If the customer is not approved for an Amazon Credit Card, they will be offered the Amazon Credit Builder application.