This strategic option for Bank Sol Micro Loan arose from the market failure in terms of access to banking services by the poor.
The aim was precisely to minimize this situation and by our example, to influence other financial institutions to enter this market.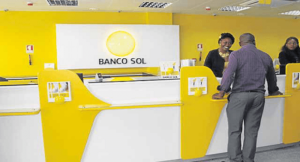 There is still much reluctance about the success that can be achieved by betting on microcredit, however we believe that by boosting the economic growth of the poorer class through the use of Bank Credit.
We act as a catalyst for the promotion of micro enterprises and this is a profitable strategy in the long term.
Microcredit enables self-employment and consequently the increase of individual capital, which in many cases translates into restitution of citizenship and above all, dignity.
Increasingly around the world, microcredit is seen as a highly productive development tool. We believe that collaborating with the expansion of micro companies is undoubtedly an effective way to combat poverty and consequently help the economic and social growth of the country.
Sol Bank Micro Loan – Requirements
Those interested in the credit must be 18 years of age or older and also present in the entrepreneurial initiative.
Owners of a legal or small business located in any of the 18 provinces of the country and those that have economic and financial viability are also considered as excellent candidates for credit.
Another determinant for approval is that the applicant does not have registration restrictions, even if they are capable of generating self-employment or employment.
More information, as well as the simulation of the conditions of Banco Sol Micro Loan, can be verified on the  website, or in any of the various agencies throughout the country, in order to make the service available.